Our team is known for being a huge Chinese cuisine lover – and we know that you are too! This is exactly why we decided to share the best Chinese restaurants located in Camden Town with you so you know exactly where to go next!
We present to thee the four most superlative establishments for Chinese cuisine in the locality of Camden Town, which we highly recommend thou doth pay a visit forthwith.
Dashuo Chinese Restaurant
First on our list is Dashuo Chinese Restaurant – a hidden gem in Camden Town since not many people know about it. We love their food, how friendly the staff is as well as how good the overall service is which is why we highly recommend you visit this place whenever you are craving some delicious Chinese food!
The interior design of this place is incredible – super stylish, modern, and chic with white marble floors, beautiful stylish mirrors, chandeliers, and comfy upholstery chairs.
When it comes to their menu, they have traditional starters such as Crispy Aromatic Duck, Salt and Pepper Squid, etc. They also have delicious soups – we love the Chicken and Sweetcorn Soup.
Their main dishes include seafood, sweet and sour dishes, duck, chicken, beef dishes, chow mein, and plenty of other traditional Chinese food we all know and love!
Address: 37 Chalton St, London NW1 1JD
Murger Han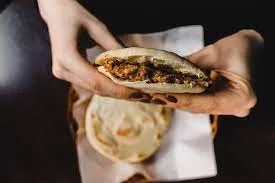 Next on our list is Murger Han – another incredible Chinese restaurant that you need to visit. The menu is influenced by Chinese street food and we are certain you are going to love it!
We highly recommend ordering the Pork Murger which is a Slow Cooked Meat in Flat Bread. If you like noodles then you will definitely want to order their handmade noodles – especially the Spinach Noodles with Spring Onion and Chilly Oil.
We also really enjoy their soups as well as the Steamed Rice Noodles with seasonal vegetables which are served cold!
Address: 62 Eversholt St, London NW1 1DA
Lan Kwai Fong Camden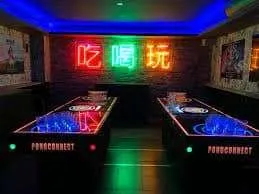 Another amazing Chinese restaurant you can visit in Camden Town is Lan Kwai. It is an incredible place with nice decor – brick walls with hung neon and they even have super cool digital beer pong tables where you can have some fun after dinner.
When it comes to the food – everything on their menu is delicious and super well-made. They have a lot of traditional staters, soups, and plenty of traditional main dishes like rice dishes, noodles, beef/ chicken/ duck/ seafood/ fish/ pork traditional dishes, etc. And, of course, they offer incredible Dim Sum – in our opinion, the best in Camden Town!
Address: 27 Chalk Farm Rd, Chalk Farm, London NW1 8AG
Feng Shang Princess
And last but definitely not least is Feng Shang Princess – one of the most unique and interesting Chinese restaurants in London, not just in Camden Town. If you are lucky to live there or you are passing by you have to visit Feng Shang Princess because it's an amazing experience – not just a regular restaurant.
What is so special about this place? Well, it's basically a floating pagoda located in the Cumberland Basin colored in red, with lanterns all over the outside of the restaurant. This restaurant has a beautiful view that you cannot miss!
Of course, this is not the only incredible thing about Feng Shang Princess – their food is fantastic as well. They can offer Dim Sum, traditional starters, delicious Salt and Pepper Pork Ribs, soups, Crispy Aromatic Duck, plenty of chicken, seafood, and beef dishes as well as noodles and rice!
Address: Southern Star Cumberland Basin, Prince Albert Rd, London NW1 7SS